A Winter Wonderland
 We are seriously crazy.   Rather than spending our weekend working on Winter's big girl room, we got a little sidetracked and bought a house.  Oops.  In the midst of continuing to remodel our home, running our kitchen/bath company, renovating our barn and raising two little ones, we decided to buy a mountain house.  Not just any mountain house, one that "needs" a lot of work.  We are super excited and as long as all goes as planned, we will be starting renovations next month!  I am SUPER excited to take you all on this journey as I have big dreams for this one and a style that you definitely haven't seen from me before.
Now on to Winter's big girl room…  In Monday's post you got a little tour of Winter's Chic "Crib".  Now, excuse me as I wipe my tears away, she is ready for her big girl room.  I have a serious vision for this space and I am calling it…  Winter Wonderland.  Yes, it's a dorky play on her name but I love the idea of doing a super neutral room in our oh so colorful home.  The only thing we have marked off of our list so far is paint.  When we had the exterior of our home painted last week, I had them go ahead and paint her room.  It turned out beautiful!  I will definitely share some pictures soon once we get it all "set back up".
Paint
I had narrowed it down to several cool whites for her walls and then I saw that one was called Winter White so I was instantly sold…
WALLS: Winter White by Sherwin Williams
TRIM: Downy by Sherwin Williams
Wallpaper
I fell in serious love with this gorgeous wallpaper from a British company.  I searched high and low and everywhere that carried it was overseas so I had to have it shipped from Great Britian.  It's even more beautiful in person too!  I will be doing one main accent wall in this paper.  It will be the wall behind her current crib and that will also be the spot for her new big girl bed.  I am hoping to line up this installation next week…
Lighting
Her room will be very white and gray on white and gray so I want a pop of wow with her light fixture.  Here is what I have narrowed it down to…  DO share your fave on the comments please!
(Click Any Image to View/Shop)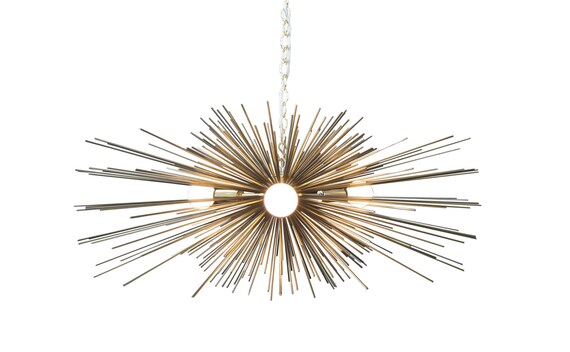 FLOORING/CEILING
Next on our list after wallpaper is flooring.  For some reason we just aren't carpet people.  I can keep our cream sofa and cream banquette clean all day long but carpet…  argh.  I keep going back and forth between doing a funky painted/stenciled wood floor OR doing something fun on the ceiling.  For the floors, here's what I like so far…
OR, Star Decals on the Ceiling???
Bed
I'm woah mega excited about this one.  I was going to have a custom white upholstered headboard made but I found this one and it was literally my vision come to life.  I'm SUPER excited and it's a great deal too!
Accessories
The only thing I've really found so far that I LOVE for her walls are these wings!  How sweet are these?!?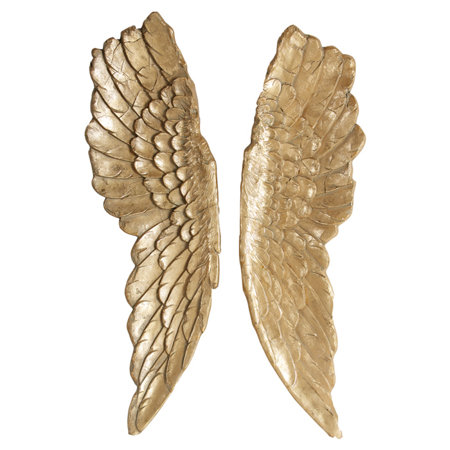 Feel free to share your faves below!
XOXO, Brittany Hayes