Addison's Wonderland Fabric SALE!!!
With about 2,000 of fabric remaining, I have decided to keep a permanent "SHOP" post for all Addison's Wonderland fabric. As you may know, I am no longer designing and selling Addison's Wonderland bedding collections. I am now a full-time blogger! You can read the full story HERE. Although I may return to bedding design in some way shape or form one of these days, I do need to clear out bolts upon bolts of fabric! Seeing as though we are moving soon (read more about that HERE), I am sure Mark would LOVE to not have to move all of that into our new home too! So people… BUY ALL OF THIS FABRIC PLEASE!
For the many of my sales, I have loaded everything onto my Instagram page.  However, for this final sale post everything is on THIS BLOG POST!  This post features each fabric available as well as the details, pricing and stock for each item.  To purchase, compile your order and post a COMMENT in this blog post with your complete order. Keep scrolling and reading for the next steps on ordering. The orders will be filled as posted so those who comment first, second, etc. will receive the remaining fabric/product stock accordingly.  Please keep in mind that all comments must be "approved" before they post so yours may not post immediately but it will appear in time/date order once approved.
THE PROCESS
*NOTE: SALE IS OPEN TO THE LOWER 48 STATES ONLY*
1. To purchase, please comment on the post with the product(s) you'd like to purchase and/or the number of yards you'd like to purchase of each fabric AND your PayPal address.
3.  While supplies last based on when you post your comment, you will receive a PayPal invoice for the item within 24-48 hours.  Payments must be made within 24 hours.  If you do not receive a PayPal invoice, the item has likely sold out.
4.  All items are FINAL SALE and will be greatly discounted.
5.  Orders will ship within 2-3 weeks.
6. SHIPPING RATES (lower 48 only): $13.50 for Orders < $100, $15 for Orders $101-$199, $20 for Orders $200+
Please let me know if you have any questions at all!  Although I am sad to say goodbye to these last AW items, I am so happy that so many of you are excited to get your hands on some!
The Sale…

The Addison Collection
Addison Fabric A
Fabric Sold By The Yard (1 Yd Increments): 44/45″ Wide, 100% Cotton Fabric
***SOLD OUT!!!***
Addison Fabric B
Fabric Sold By The Yard (1 Yd Increments): 44/45″ Wide, 100% Cotton Fabric
300 Yards Available- $6.50/Yd
Addison Fabric C
Light Pink Velveteen Fabric Sold By The Yard (1 Yd Increments): 44/45″ Wide, 100% Cotton Fabric
250 Yards Available- $6.50/Yd
Addison Fabric D
Organic Off-White Cotton Sheeting Fabric Sold By The Yard (Used in Duvet Covers) (1 Yd Increments): 54″ Wide, 100% Cotton Fabric
50 Yards Available-  $6.50/Yd
The Anniston Collection
Anniston Fabric A
Hot Pink Faux Suede Fabric Sold By The Yard (1 Yd Increments): 54″ Wide, Cotton/Poly Blend Fabric
25 Yards Available-  $6.50/Yd
The Ava Collection
Ava Fabrics A & B
Ava Fabric A- Fabric Sold By The Yard (1 Yd Increments): 44/45″ Wide, 100% Cotton Fabric
15 Yards Available- $5/YD
Ava Fabric B- Fabric Sold By The Yard (1 Yd Increments): 44/45″ Wide, 100% Cotton Fabric
*** SOLD OUT!!! ***
Ava Fabric C
Fabric Sold By The Yard (1 Yd Increments): 44/45″ Wide, 100% Cotton Fabric
200 Yards Available- $6.50/Yd
Ava Fabric D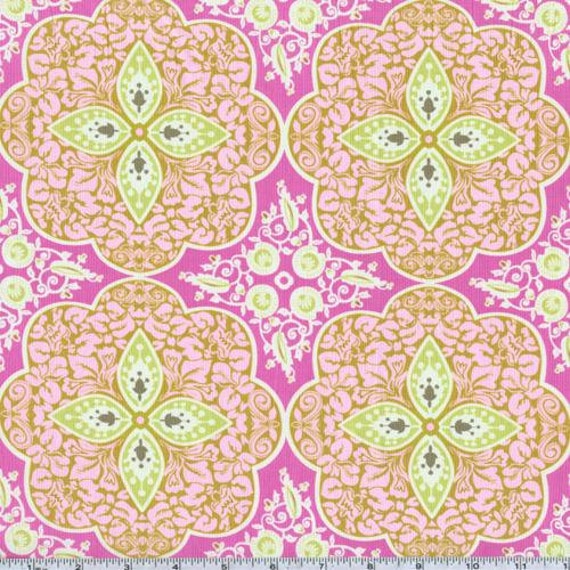 Fabric Sold By The Yard (1 Yd Increments): 44/45″ Wide, 100% Cotton Fabric
240 Yards Available-  $6.50/Yd
Ava Fabric E
Solid Green Chartreuse Cotton Fabric- Fabric Sold By The Yard (1 Yd Increments): 44/45″ Wide, 100% Cotton Fabric
10 Yards Avaialable-  $5/Yd
The Bella Collection
Bella Fabric A
Fabric Sold By The Yard (1 Yd Increments): 44/45″ Wide, 100% Cotton Fabric
***SOLD OUT!!!***
The Anna Collection
Anna Fabric A
Fabric Sold By The Yard (1 Yd Increments): 44/45″ Wide, 100% Cotton Fabric
25 Yards Available-  $6.50/Yd
Anna Fabric B
Fabric Sold By The Yard (1 Yd Increments): 44/45″ Wide, 100% Cotton Fabric
30 Yards Available- $6.50/Yd
Anna Fabric C
Fabric Sold By The Yard (1 Yd Increments): 44/45″ Wide, 100% Cotton Fabric
15 Yards Available-  $6.50/Yd
Anna Fabric D
Light Pink Faux Silk- Fabric Sold By The Yard (1 Yd Increments): 54″ Wide
***SOLD OUT!!!***
The Anderson Collection
Anderson Fabric A
Fabric Sold By The Yard (1 Yd Increments): 44/45″ Wide, 100% Cotton Fabric
***SOLD OUT!!!***
Anderson Fabric B
Gray Faux Suede Fabric Sold By The Yard (1 Yd Increments): 54″ Wide
15 Yards Available- $6.50/Yd
Anderson Fabric C
Fabric Sold By The Yard (1 Yd Increments): 44/45″ Wide, 100% Cotton Fabric
42 Yards Available- $6.50/Yd
Anderson Fabric D
Fabric Sold By The Yard (1 Yd Increments): 44/45″ Wide, 100% Cotton Fabric
40 Yards Available- $6.50/Yd
The AnnaBelle Collection

AnnaBelle Fabric A
Fabric Sold By The Yard (1 Yd Increments): 44/45″ Wide, 100% Cotton Fabric
60 Yards Available- $6.50/Yd
AnnaBelle Fabric B
Fabric Sold By The Yard (1 Yd Increments): 44/45″ Wide, 100% Cotton Fabric
30 Yards Available-  $6.50/Yd
The Adilyn Collection

Adilyn Fabric A
Fabric Sold By The Yard (1 Yd Increments): 44/45″ Wide, 100% Cotton Fabric
60 Yards Available- $6.50/Yd
Adilyn Fabric B
Fabric Sold By The Yard (1 Yd Increments): 44/45″ Wide, 100% Cotton Fabric
90 Yards Available- $6.50/Yd
Adilyn Fabric C
Fabric Sold By The Yard (1 Yd Increments): 44/45″ Wide, 100% Cotton Fabric
50 Yards Available- $6.50/Yd
The Claire Collection
Claire Fabric A
Fabric Sold By The Yard (1 Yd Increments): 44/45″ Wide, 100% Cotton Fabric
400 Yards Available- $6.50/Yd
Claire Fabric B
 Fabric Sold By The Yard (1 Yd Increments): 44/45″ Wide, 100% Cotton Fabric
***SOLD OUT!!!***
Claire Fabric C
 Fabric Sold By The Yard (1 Yd Increments): 44/45″ Wide, 100% Cotton Fabric
100 Yards Available- $6.50/Yd
Claire Fabric D
Golden Faux Suede Fabric Sold By The Yard (1 Yd Increments): 54″ Wide, 100% Cotton Fabric
15 Yards Available- $6.50/Yd
XOXO, Brittany Hayes